We are your Ford Mustang (1964 – 1969) and Chevrolet Corvette (1954 – 1967) workshop.
We consider ourselves a full-service workshop and offer an across-the-board range of services. Our maintenance check provides a survey of the condition of your vehicle. Inspection and repairs serve to make your vehicle fit for the road. Careful treatment ensures the right finish. Careful treatment ensures the right finish. and should be carried out at regular intervals to help maintain and increase the value of your vehicle.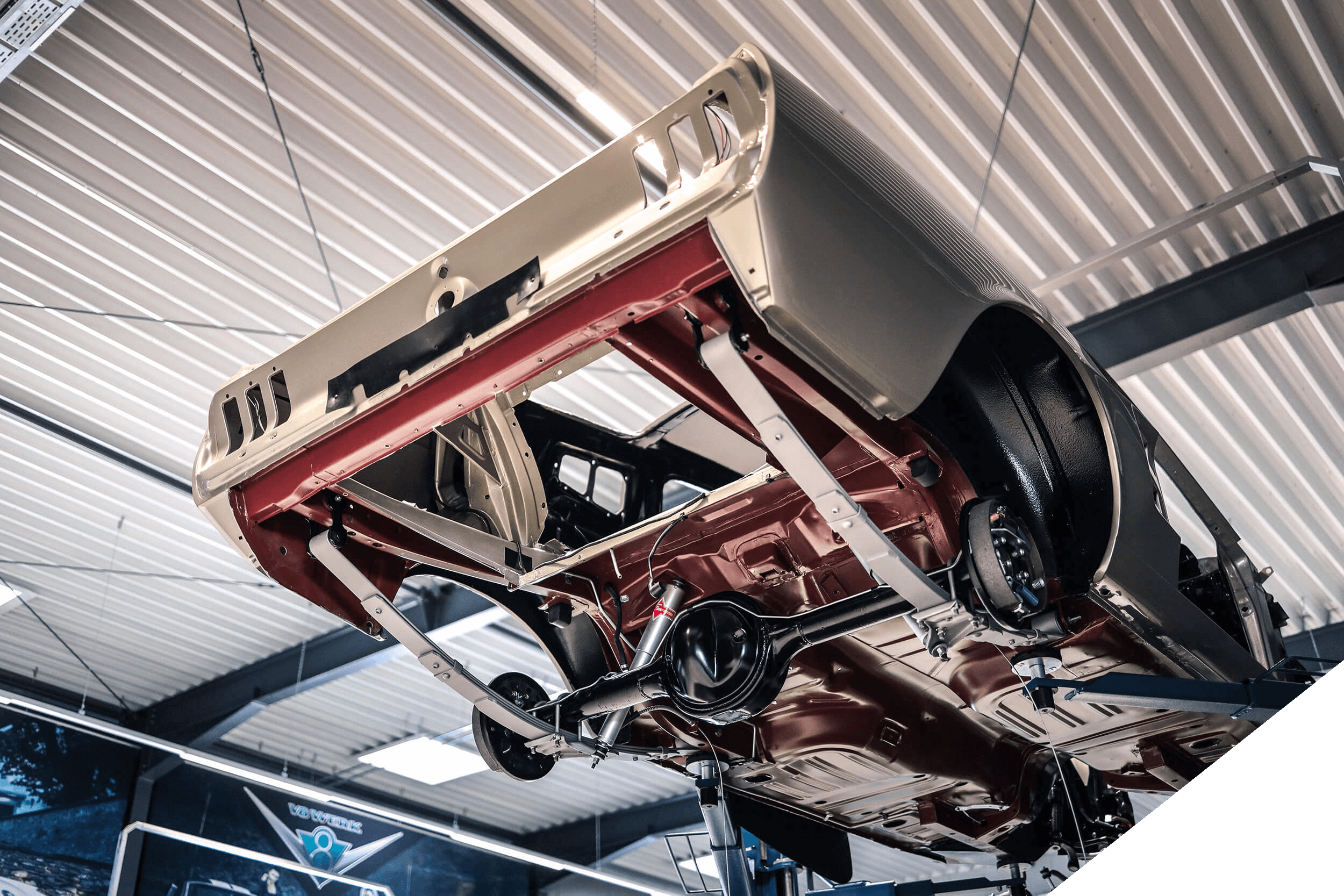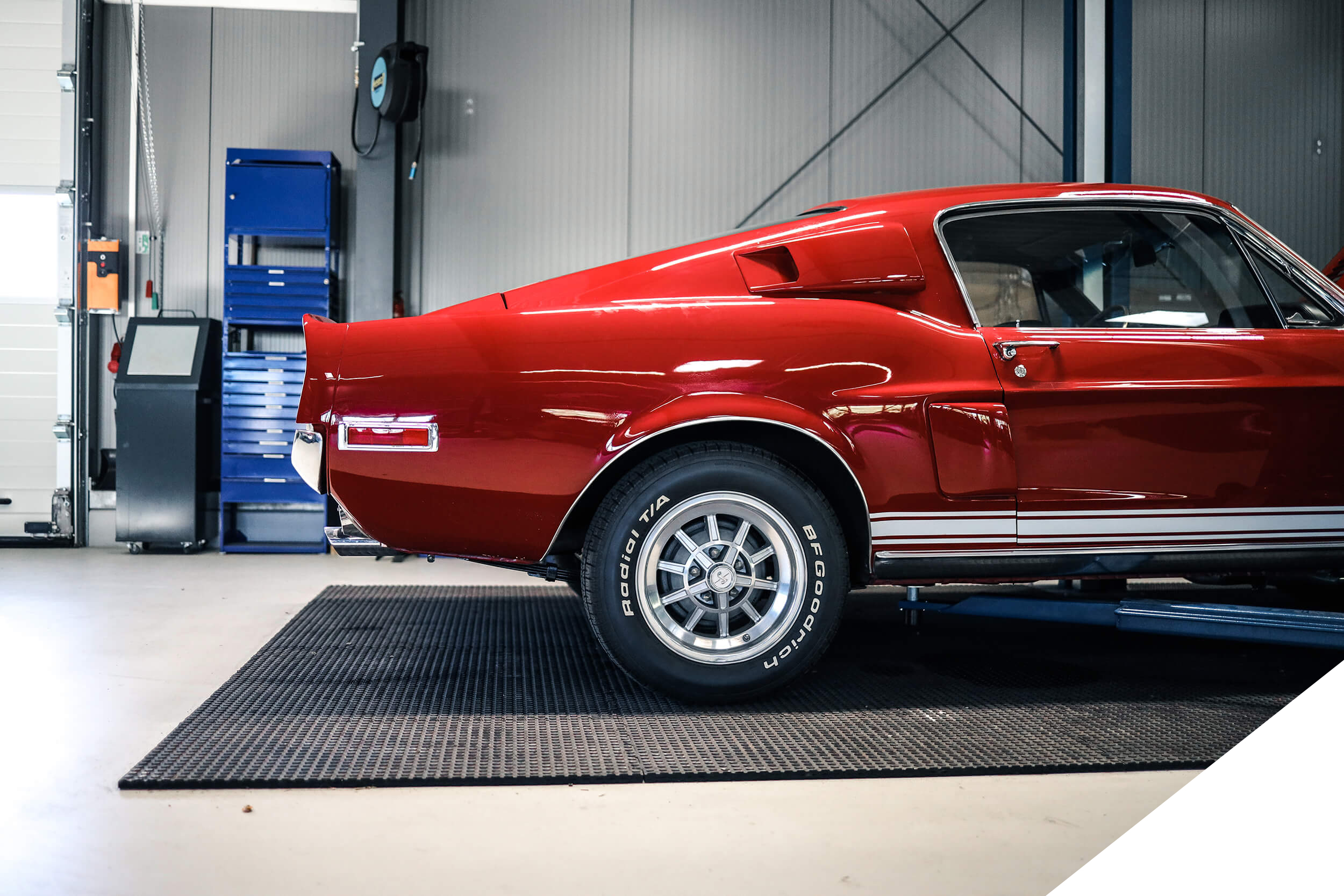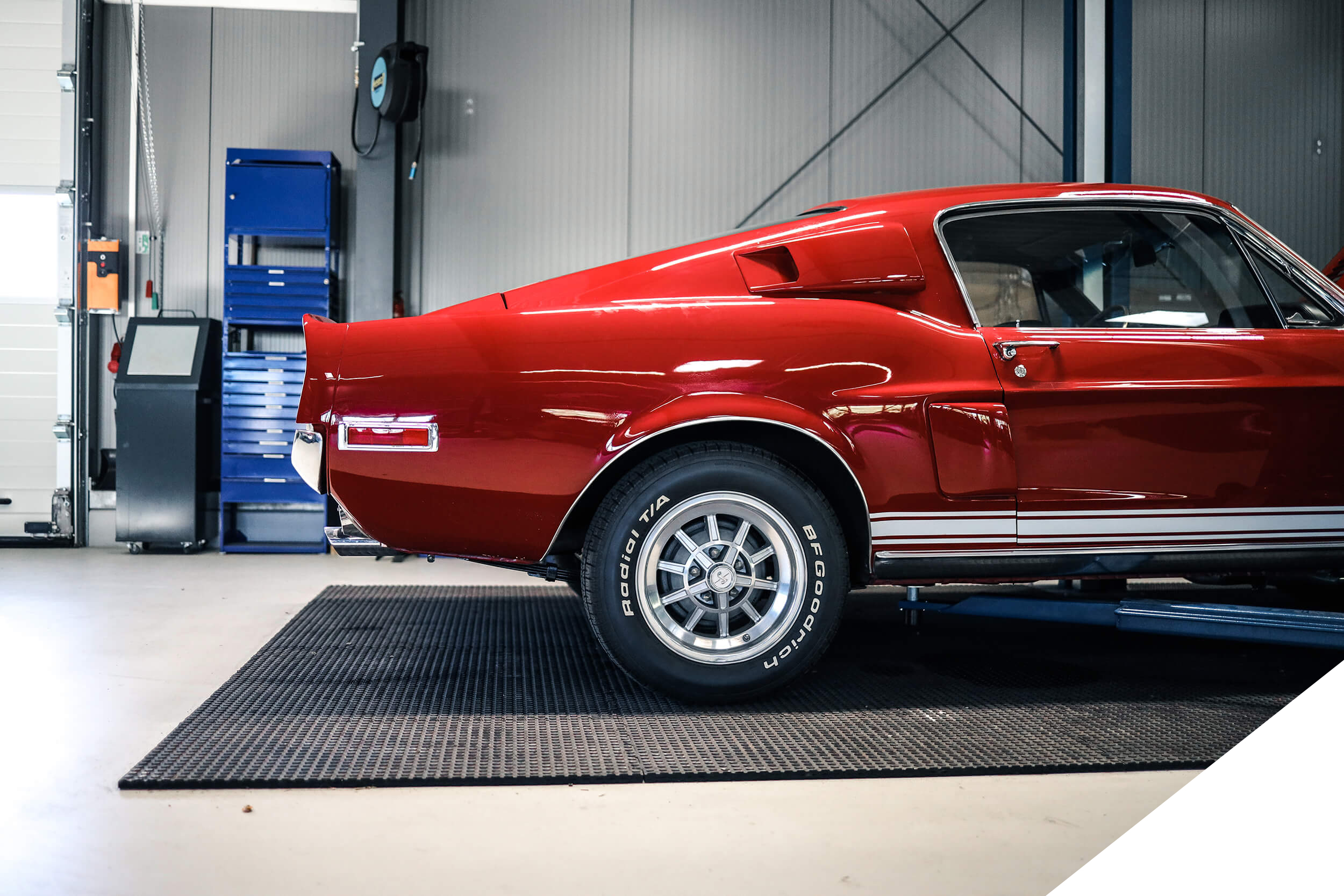 We use a vehicle maintenance check to determine the current condition of your vehicle in a manner that's straightforward and easy to understand.
Complete vehicle check €499.00
for Ford Mustang (1964 – 1969) and Chevrolet Corvette (1954 – 1967)
Time required: 6 – 8 hours
Includes: we categorize defects in the following areas
Part 1 > Testing roadworthiness and safety-related aspects
Part 2 > Additional repairs
PART 3 > Modifications and changing out components to maintain and increase value
Additional information: 50% will be charged for workshop orders from €1,990.00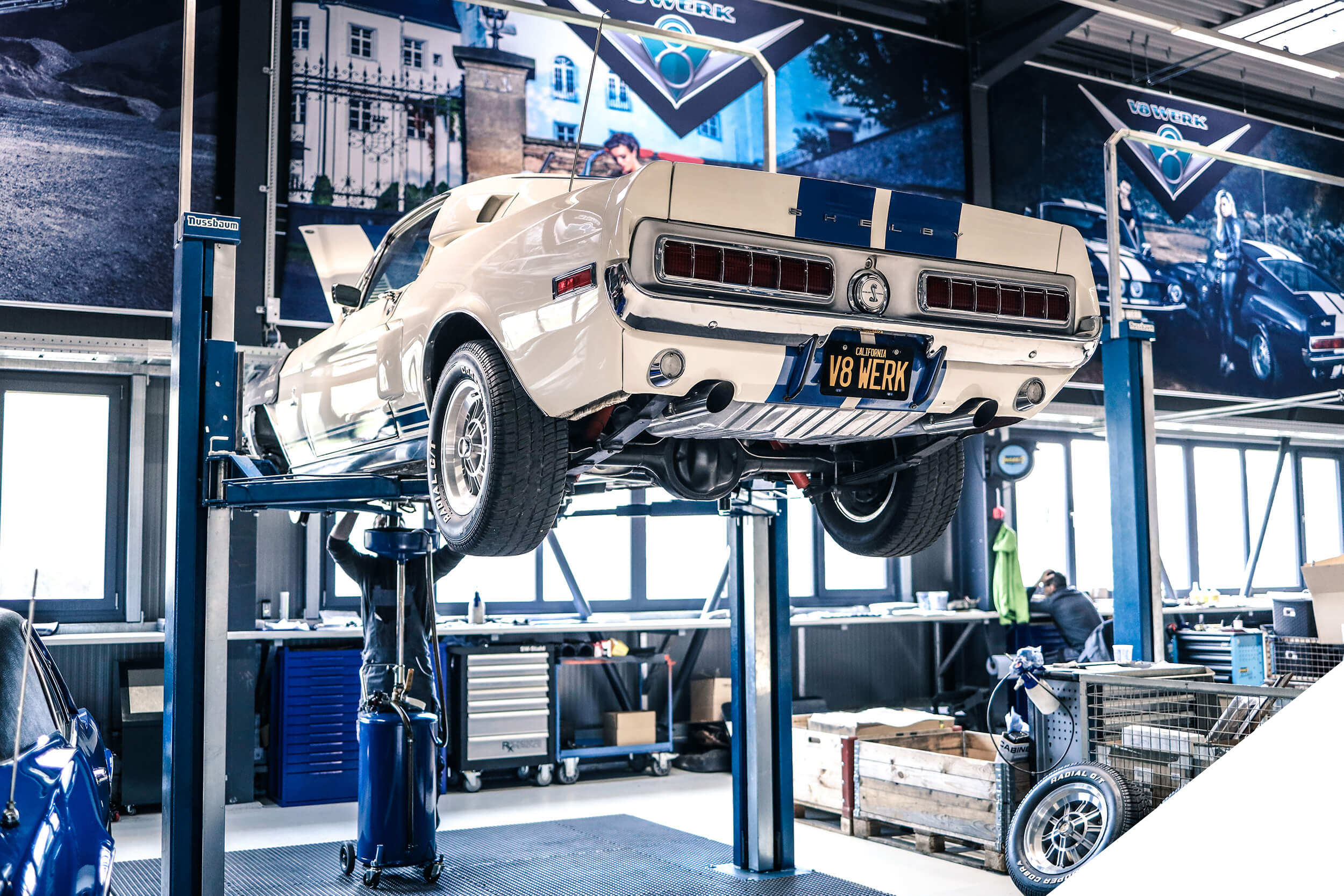 We carefully inspect and service your vehicle in our 600 qm workshop. Our services include:
Maintenance / Oil change
Tire service, including low-profile tires
Cavity preservation / undercarriage protection
Dry ice blasting
Conversion of US imports for the German TÜV (§21)
Procurement and replacement of worn parts through our supplier network in Germany and the USA
Air conditioning service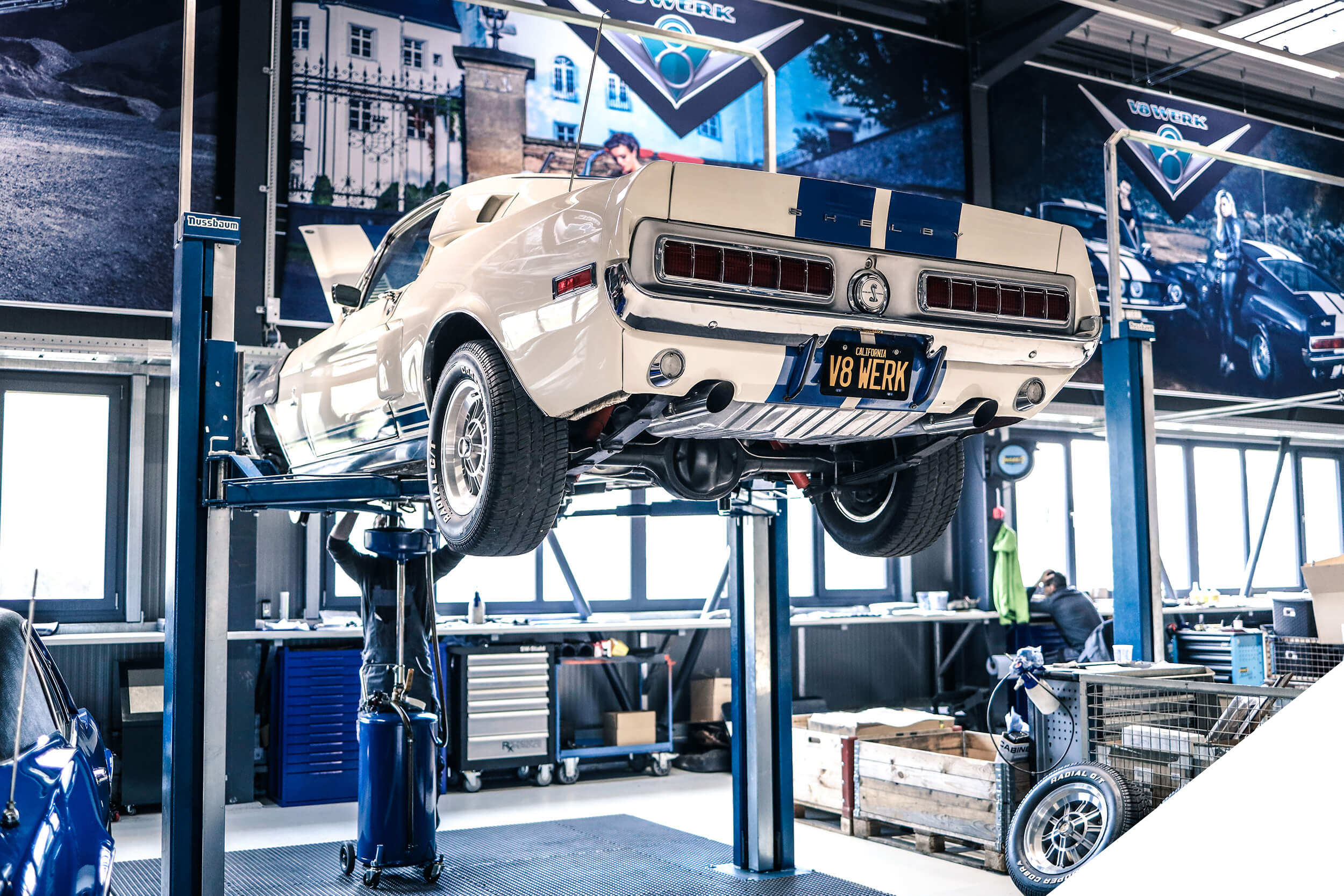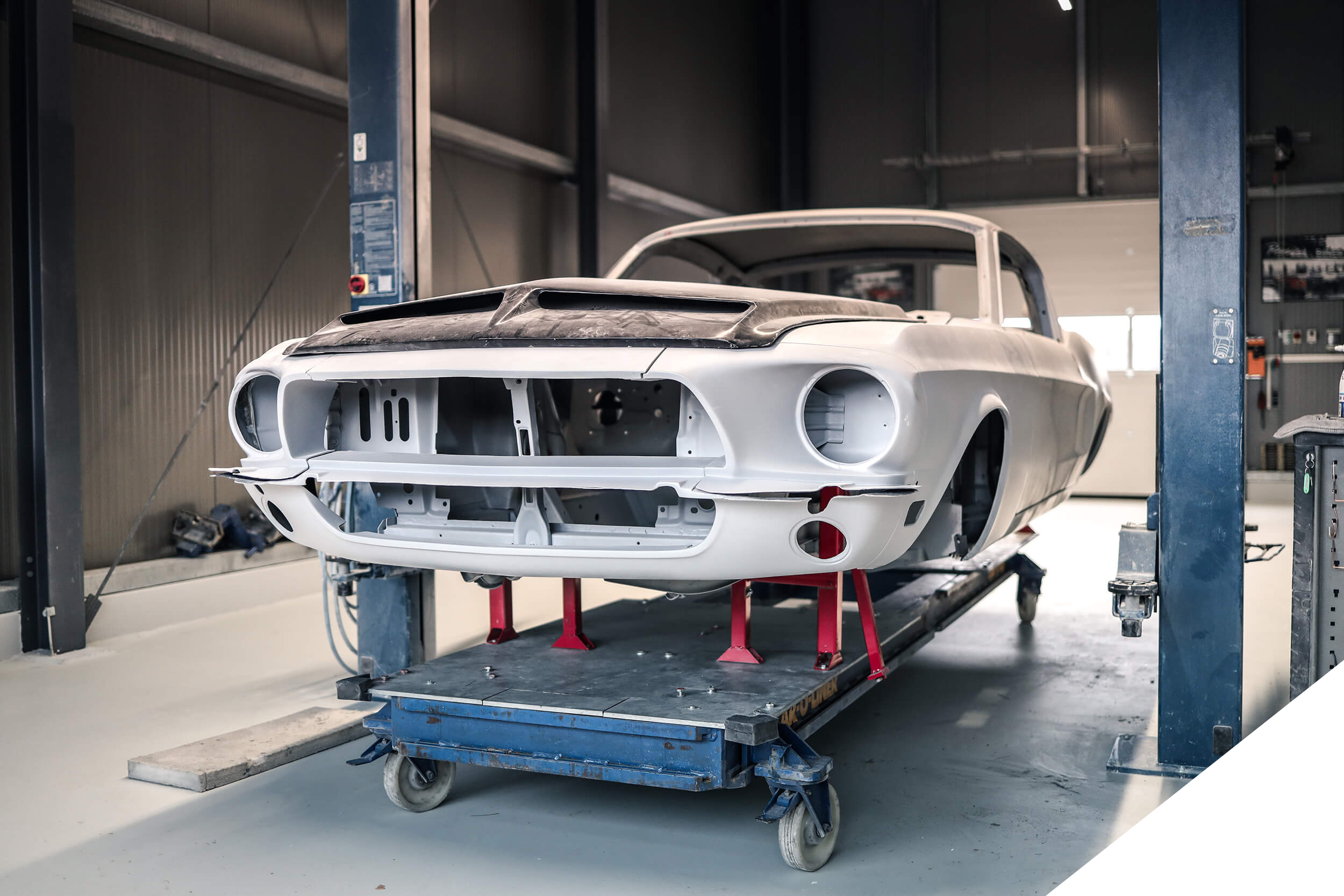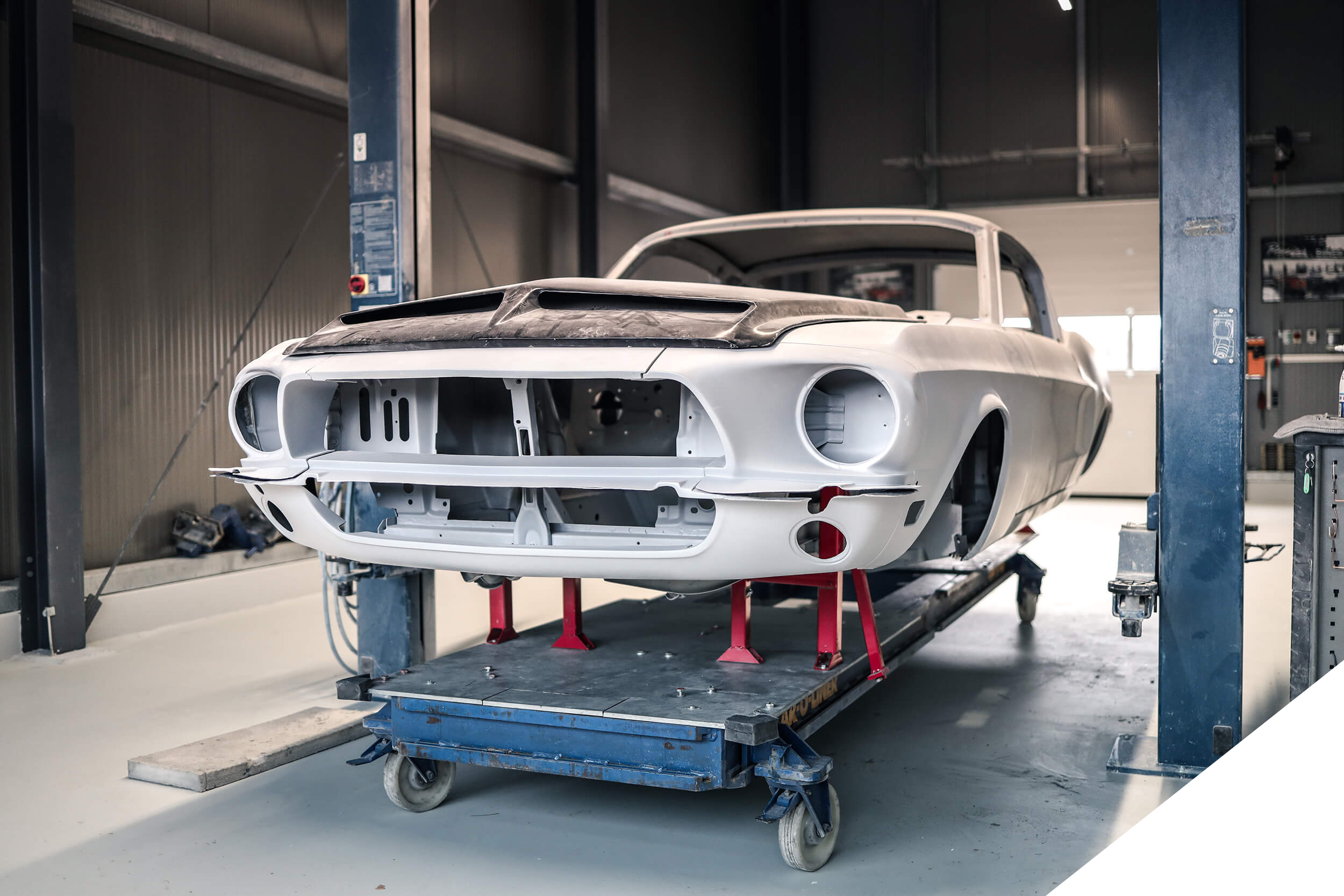 Another aspect of the Ford Mustang and Chevrolet Corvette workshop
Whether it's repairing damage from an accident or producing a custom-made product, you can place your trust in our specialists.
Classic frame straightening bench for severe body damage
Removal of rust and accident damage
Axle geometry measurement
Repair of synthetic components
Body kit modification
Fabrication of complete bodies (Ford Mustang)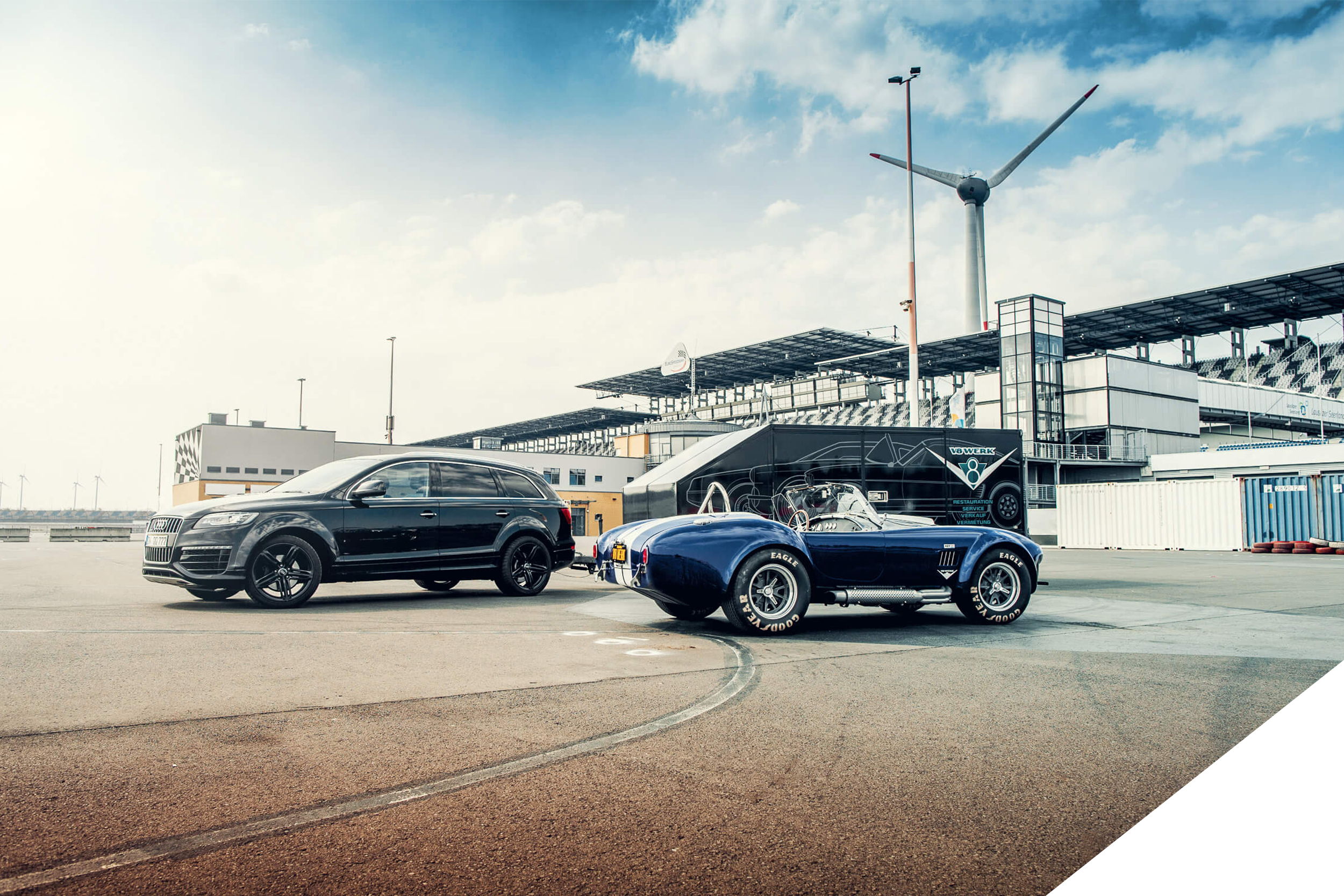 Your vehicle deserves maximum safety. The vehicle transport service rounds out our range of services. Comprehensive insurance coverage, all ancillary charges and required accessories are included. Your precious cargo is transported in an enclosed trailer secured by an alarm system. You can find more information at exclusive-transporte.de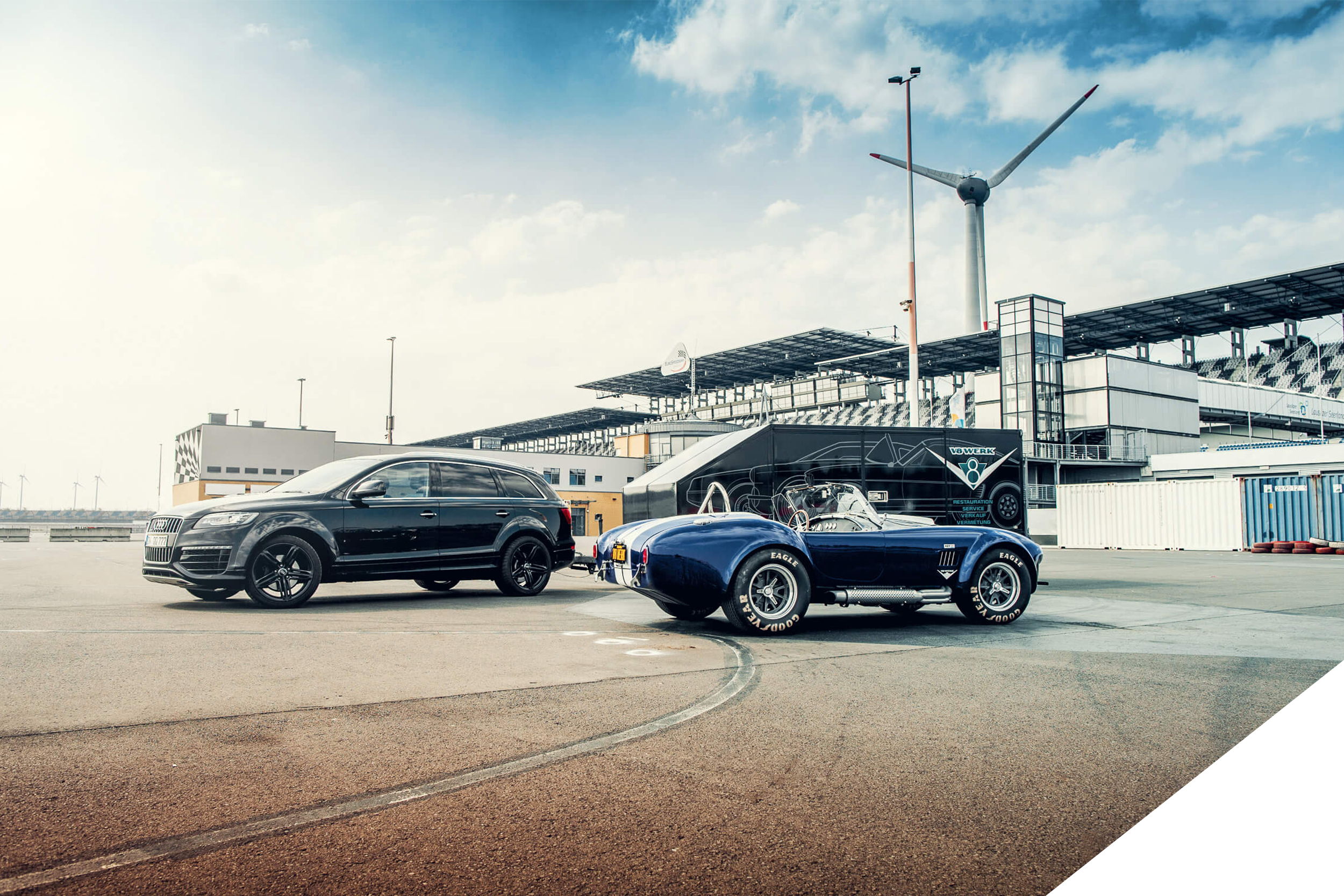 NO OBLIGATION, SECURE, QUICK
Get in touch with us: we carefully review and respond to every query. Your data is 100% secure and will not be passed on to third parties.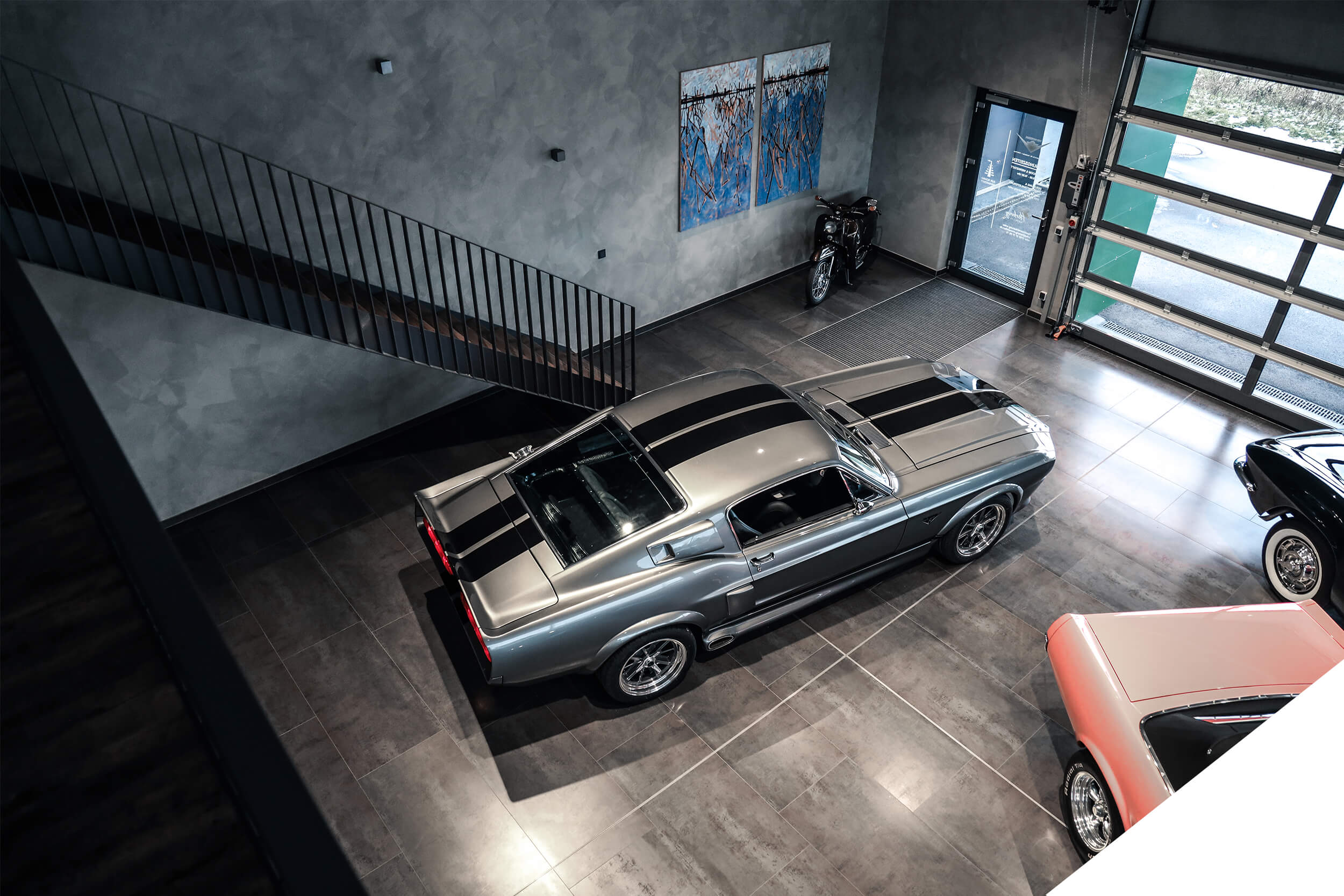 We provide top-quality cleaning and maintenance. We recommend professional cleaning on a periodic basis to prevent, for example, paint from becoming dull or formation of a layer of rust on chrome and dirt in the interior. It's wise to take care of your Ford Mustang or Chevrolet Corvette not just prior to selling it, but to preserve its value over time. To make sure your dream car stays something to be proud of!
Complete cleaning €399.00
COMPONENTS OF OUR REFURBISHMENT SERVICE
Exterior cleaning and paint care
Gentle hand washing with shampooing, rinsing and manual drying
Machine high gloss polishing
Sealant with wax to protect finish
Rim cleaning
Interior and exterior window cleaning
Interior cleaning incl. leather and plastic care
Thorough vacuuming
Dirt and dust removal
Cockpit cleaning and plastic care
Wet cleaning of upholstery and carpet
Leather cleaning and care
Cleaning of floor mats and access points
In addition, we also offer the long-term ceramic paint sealing process (€999.00), which protects the finish against environmental effects and lasts up to two years.
Then again, maybe you feel like simply cleaning the interior doesn't go far enough? Then turn to our specialists in upholstery work. We can craft seats, accessories, tops and more from genuine leather according to your wishes. We are available to answer any questions you may have.